There are a million reasons why a person might want to replace their windows. It could be because of a small crack, to increase the home's value, or simply for the sole purpose of upgrading already existing ones. An important question to ask before replacing an older window is what type of glass to go with next?
Most people, nowadays, are going for the most popular option, the double-pane window, which comes with tons of benefits. But, it's always smart not to leave anything to chance or luck. So, before you start your double-pane window replacement journey, make sure you know the whys and the hows of this specific type of glass.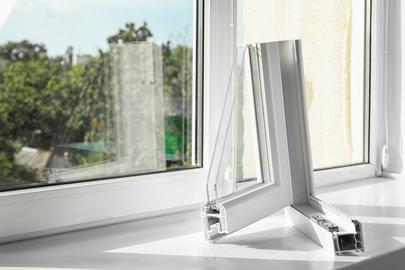 What Are Double-Pane Windows?
Double-pane windows were introduced to the world in the 50s but began gaining popularity in the 70s. It was around that time that double-pane windows started replacing the older version of themselves, the single-pane windows. Hence, unless you live in a house built before the 1970s with its original windows still hanging in there, you probably are already familiar with double-pane windows.
As the name suggests, double-pane windows come with two panes of glass instead of just one. The two panes are separated from each other by air or insulating gas. Thanks to the extra layer of glass and the protective gas in between, the transfer of heat and cold in this form of glass is usually slowed down.
Even though the gap between the two layers can be filled with air, it is more commonly filled with inert gas. The reason behind this is that gas is denser than air, making it more energy-efficient and comfortable. Argon, krypton, and xenon are all used as insulating gasses for double-pane windows. For residences, the number one choice usually is argon, as it is very effective and comparably more affordable.
If you're still not sure what type of windows you have, here's a quick tip. Hold a small item, like a pen, close to your window until you begin to see a reflection. If you see one reflection, that means your window is a single-pane, but if you see two, then it is a double-pane.
The Benefits Of Double-Pane Windows
Energy Saving
Double-pane windows control your home's inner climate, reducing the transfer of heat and cold from the outside to the inside. A better regulated internal climate can only mean one thing, less strain on your air system. Naturally, by replacing your single-pane windows with more energy-efficient ones, you won't have to heat or cool your house as often, and soon come to realize how much you're saving on energy. This benefit especially comes in handy if you live in a region where the weather fluctuates a lot from one season to the next.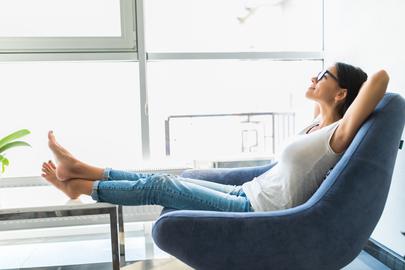 Comfort
Comfort can come in different forms, and exchanging your windows with double-pane ones will help you check off a few of your comfort requirements. Not only will double-pane windows feel easier on your wallet, but they'll also give you peace of mind. With its two layers and insulating gas, the double-pane windows tend to block out a huge portion of the noise pollution around. Even if you live in the most crowded region, and your neighbors are the loudest, you'll still be able to enjoy a well-deserved afternoon nap whenever you please.
Sustainability
Solar panels and wind turbines might be obvious declarations of you going green, but so is fixing your windows and opting for double pane ones. With double-pane windows, you'll have better control of your home's internal atmosphere. Your house will be warm enough in the winter and cool enough in the summer, and accordingly, you'll significantly cut back on your energy usage. You'll also reduce your home's unnecessary carbon dioxide emissions into the atmosphere with these green energy windows.
Cost-Efficient
With double-pane windows, you'll get what you paid for and more. Even though double-pane window glass replacements or even first-time installations are a little more expensive than older windows, they definitely are more cost-efficient in the long run. You pay a little extra now and save for years to come. Overall, choosing the right window is an investment worth making sooner rather than later.
Signs Your Double Pane Window Needs Replacing
While you hope that your new double-pane windows are in perfect condition and will last a lifetime, sometimes things can go wrong. The installation or the materials used might've been faulty in the first place, or nature and time might've played their role. Whatever the case, there are times when your double-glazing window is beyond repair. Sometimes you need to have a full double-pane glass replacement. If you're still confused about whether you need to repair or replace your window, just check out the signs.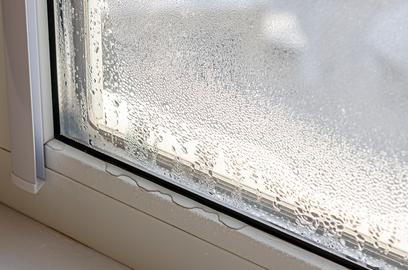 Leaks During Storms or Rain
The least you can expect from your window is that it'll protect you from the rain. But what if your window is leaking water when it's raining out? That's a definite sign that the window needs immediate attention. Leaking water can be hazardous if the said window is close to electric devices; if unattended for a long time, the regular leaks can take their toll on your home structure as well. Regular dampness can cause the structure of the walls surrounding the window to be more unstable and makes the room extra smelly.
Higher Utility Bills
If your electric or gas bill is higher than usual during a set time period, it can only mean one of two things, the weather has drastically changed since the past year, or your double-pane windows are not functioning properly. One of everyone's favorite properties about energy-efficient windows is their ability to control the in-home temperature, but when it's failing to do so, then it surely is time for replacements.
Outside Noise Becoming Less Outside
Even though a double-pane window doesn't completely muffle the outside noise, it does a pretty good job minimizing it to the maximum. The longer you have your windows, the better you'll know the amount of noise which normally gets in. Now, if at any point, you notice that the outside noise is getting louder than usual, then this could mean that your window seal might be breaking down, and a replacement might be on the horizon.
Visible Damage to the Window
This one is a rather obvious sign, but a sign people tend to ignore. The minute you see chips and cracks in your window, it directly means you have to consider replacing it. If not replaced, with time, these cracks will surely cause leaks, draughts, and condensation. Yes, a small crack in your window might be aesthetically displeasing, but the problems it can cause in the long run go way beyond just looks.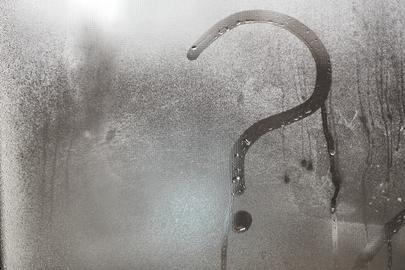 Misty View
A foggy window is annoying, and can only mean that your double-pane window is suffering a leak somewhere. The sealed, insulated window glasses usually have a long life span, but sometimes a manufacturing fault or some sort of impact damage can cause it harm. Once the damage is caused, a small opening — usually not visible to the human eye — appears between the glasses and the spacer bar. Through that microscopic opening, the air gets leaked into the sealed area, bringing undesired moisture which begins showing specifically during the winter months. As soon as the view from your window becomes misty, make sure to replace the glass in your double-pane window.